Hi! Welcome to the #1 Free Tattoo Generator!
Hi! Welcome to the #1 Free Tattoo Generator!
Design A Tattoo for Free, Easy!
Design A Tattoo for Free, Easy!
USE OUR TATTOO MAKER TO
Design A small TATTOO ONLINE FOR FREE!
Design Your Own Tattoo Online: Tips and Tricks for Using an Online Tattoo Designer
Want to design your own tattoo online? This guide provides tips and tricks for using an online tattoo designer to create the perfect design for you.
Designing your own tattoo can be a fun and creative process, but it can also be overwhelming if you don't know where to start. Fortunately, there are many online tattoo designers that can help you bring your vision to life. In this guide, we'll explore the benefits of using an online tattoo designer and provide tips and tricks to help you create the perfect design for your next tattoo.
Choose a reputable online tattoo designer.
When it comes to designing your own tattoo online, it's important to choose a reputable online tattoo designer. Look for designers that have a good reputation and positive reviews from other users. You should also make sure that the designer offers a wide range of design options and customization features. Additionally, be sure to read the designer's terms and conditions carefully to ensure that you understand their policies regarding copyright and ownership of your design.
Consider the placement and size of your tattoo.
Before designing your own tattoo online, it's important to consider the placement and size of your tattoo. Different body parts have different shapes and sizes, which can affect the design and placement of your tattoo. For example, a small tattoo may look great on your wrist, but may not be as visible on your back. Similarly, a large tattoo may look great on your back, but may not be as practical on your wrist. Consider the size and placement of your tattoo carefully to ensure that it looks great and fits your personal style.
Use reference images to inspire your design.
When designing your own tattoo online, it can be helpful to use reference images to inspire your design. Look for images that represent the style or theme you want for your tattoo, such as tribal designs, floral patterns, or animals. You can also use images of tattoos that you like as a starting point for your own design. Just be sure to avoid copying someone else's tattoo exactly, as this can be seen as disrespectful in the tattoo community. Use reference images as inspiration to create a unique and personalized design that reflects your individual style.
Experiment with different fonts and styles.
One of the benefits of using an online tattoo designer is the ability to experiment with different fonts and styles for your tattoo. Try out different fonts to see which one best suits the message or words you want to include in your design. You can also play around with different styles, such as traditional, realistic, or abstract, to find the perfect look for your tattoo. Don't be afraid to mix and match different fonts and styles to create a truly unique design. Just remember to keep the overall design cohesive and balanced.
Get feedback from friends or a professional tattoo artist before committing to your design.
Before committing to your design, it's always a good idea to get feedback from others. Show your design to friends or family members whose opinions you trust, and ask for their honest feedback. You can also consider consulting with a professional tattoo artist, who can provide valuable insight and advice on your design. They may be able to suggest changes or adjustments that will improve the overall look and feel of your tattoo. Remember, getting a tattoo is a permanent decision, so it's important to take the time to get it right.
Use our Tattoo Designer
Use our Online Tattoo designer to create your own tattoo. Our drag and drop tattoo editor is easy to use. it allows you to select tattoo elements, icons, change colors and add fonts. Got your own image as a reference? Just upload your own tattoo image and create your own Tattoo Online!


The best free Tattoo Generator
Free Tattoo Generator let's you make your own tattoo
Free Tattoo Generator let's you make your own tattoo
Let's make your own tattoo design now! Just pick a tattoo design that you like, editor it via our free tattoo creator and download it! You will receive all the files from us that you need to bring to your favorite tattoo artist! You will get a High Resolution image of your tattoo design, svg vector & PDF vector!
The meaning of the Popular Tattoo Styles in 2023.
Before getting a tattoo, give some thought to meaning of the tattoo design styles that are presented below for men and woman. You'll find everything on the list, from simplistic designs to full-blown skull tattoos, men and woman tattoos with meaning to simply plain cool visuals, and more. Let's not waste any more time and get to the business of turning some flesh into art!
Skull Tattoos.
It's a testament to the ingenuity and skill of tattoo artists all around the world that a fad that should have petered out years ago is running strong as it did when it first started. We are talking about the ever-popular skull tattoo, which may be done in a wide variety of ways.
There is a widespread misconception that skull tattoos symbolize impending death. However, in many contexts, they have a meaning that is less associated with death. This inking is meant to act as a constant reminder to the wearer to not be afraid of death and to live each day to the utmost possible extent. Skull tattoos look best when done in dark colors like black and gray.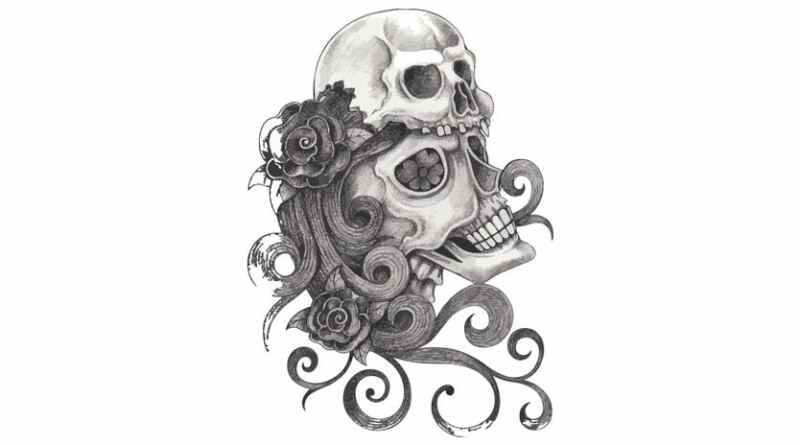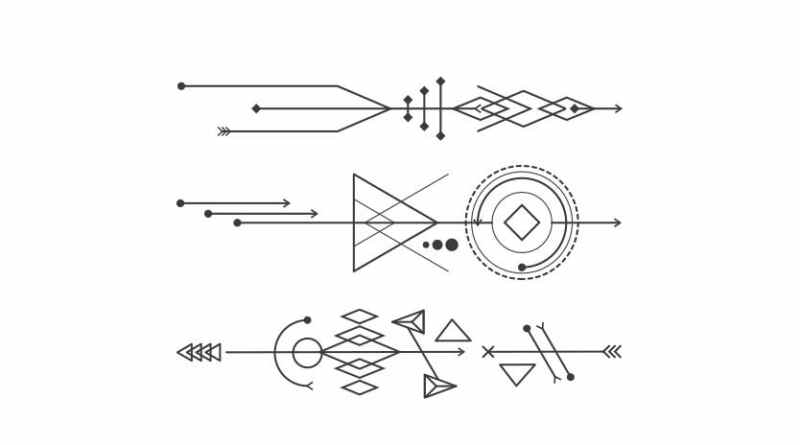 Arrow Tattoos.
Arrows are a great design option for men's tattoos because they are widely adaptable. They can take the form of a simple line design, or they can be enlarged to form a big leg or arm component. There is a strong connection between the arrow sign and Native American culture. In this instance, an alliance is represented by two arrows that are crossed over one another, whereas peace is represented by a single arrow that has been broken in half.
It doesn't get much simpler than an arrow tattoo, which can be made in a variety of sizes and can be placed virtually anywhere on the body without looking out of place.
Heart Tattoos.
This tattoo is for the man, woman or gender neutral who doesn't mind showing others how much he cares about someone. Heart tattoos are for those who are not afraid to display their emotional side and can serve as a symbol of life, love, and even occasionally grief. Contrasting design motifs are frequently used in heart tattoos that are given to guys since they give off a more manly vibe.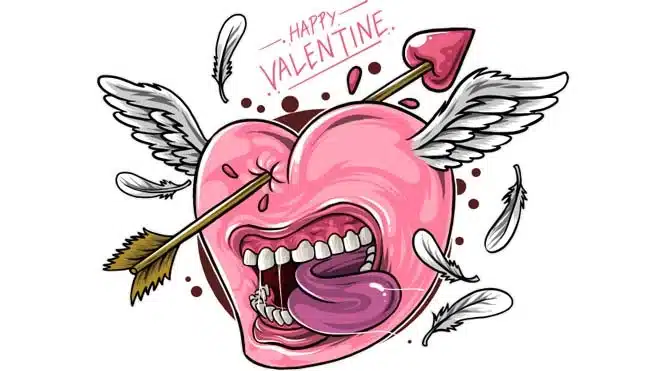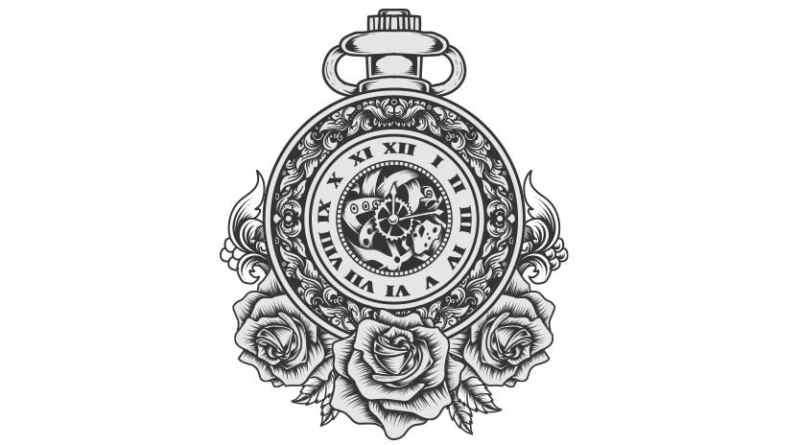 Rose Tattoos.
It's possible that you couldn't care less about getting flowers in real life, but when it comes to selecting the top tattoo ideas for men, a beautiful rose is without a doubt one of the designs that makes the cut. Not only does it have the ability to offer vivid colors and the potential for 3D, but it also has a wealth of symbolic connotations.
The rose artwork, which originated as a design that was most popularized in traditional tattooing, has since transcended all genres and is now considered a mainstay for individuals who are wishing to get tattooed.
Religious Tattoos.
Religious tattoo designs are particularly personal and have a spiritual value for the person who wears them. These beliefs might range from Buddhism to Christianity. Men who want to make a powerful statement to the world through their body art might consider getting one of these tattoos. According to urban legend, Judaism expresses widespread disapproval of, if not outright prohibition of, tattoos. Everyone else, go wild. In particular, the tattoo of a cross is one that will never go out of style.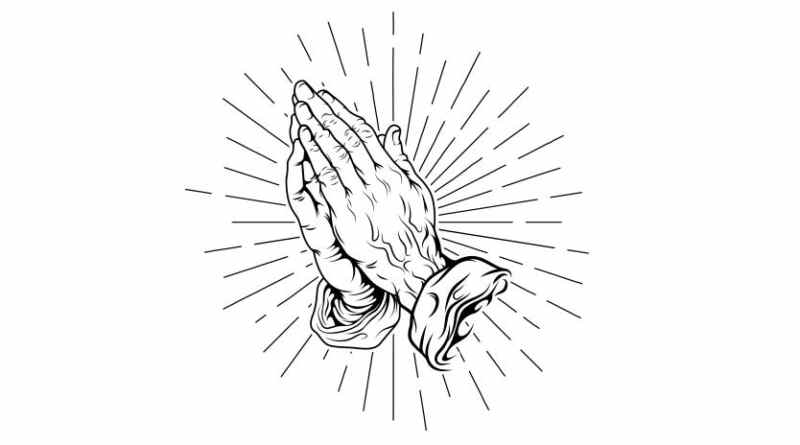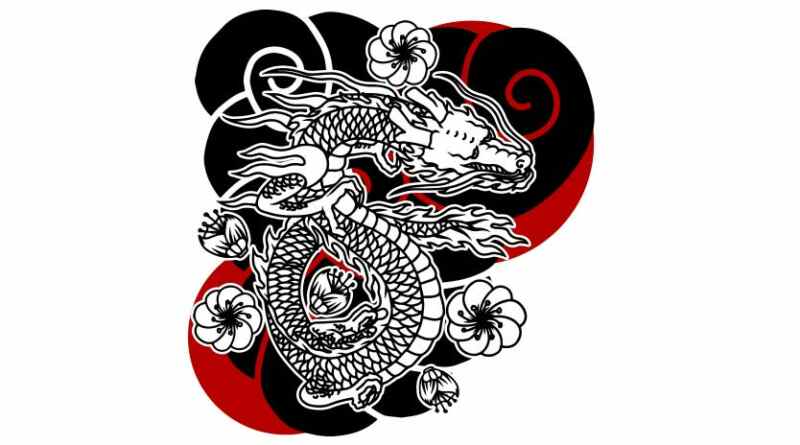 Dragon Tattoos.
Dragons can be found featured prominently in practically every other type of tattooing style found across the globe. They are considered to be symbols of power, fortune, and wisdom in Chinese culture, as well as the Yang, the male principle. These legendary beasts have a shape that is malleable enough to flex and conform to practically any part of the body, making them excellent candidates for men to have as tattoos.
Lion Tattoos.
Lions, the much-loved animals known as the "King of the Jungle," are among the most regal-looking animals that inhabit the animal kingdom. When it comes to body art for males, lion tattoos send a strong statement to the outside world: the bearer of the tattoo is fearless, courageous, and not someone to mess with!
A lion tattoo is certainly not an exception to the rule that animal images may carry a great deal of significance. For men, it can imply a variety of things, including leadership, bravery, and even noble status. You will find a number of these classic designs in popular culture, with this option being a favorite among celebrities, most notably with Ed Sheeran like Justin Bieber's tattoos. You will see a number of these classic designs in pop culture.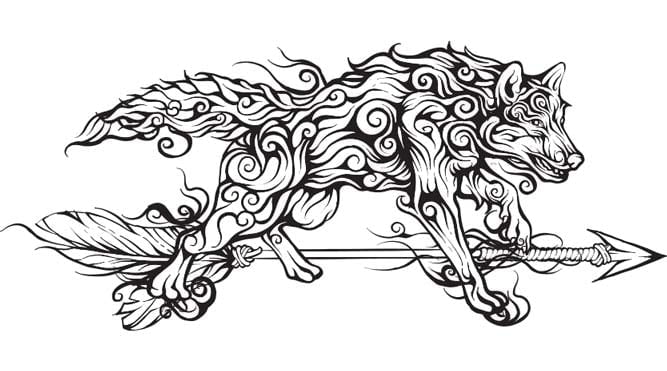 Wolf Tattoos.
The wolf is a social animal that lives in packs and is very protective of its young. The Native American culture places a significant spiritual significance on the wolf. It is a symbol of steadfast allegiance, protection, and tight familial relationships. Men who are proud of their strong family values can show their pride with a cool tattoo design that features a wolf.
Naturally, given that a wolf is one of the most amazing creatures, getting a tattoo of one also ranks among the most cool tattoos. The majestic wolf represents more than just a striking image; it also stands for ritual, loyalty, guardianship, and instinct. This particular style of design is typically found on the upper arm, the forearm, or as a chest piece, as seen on celebrities like Halsey. Other common placements include the forearm and the wrist.
admin
It's common to want a tattoo, have an idea of what you want it to look like, and wonder if you'll regret it later. Your design fades—what happens? If I Dislike it? What'll happen? [...]
admin
Designing your own custom tattoo is an exciting and creative way to express yourself! From choosing a design that expresses who you are to bringing it to life with colors and shades, the possibilities [...]